The Smart Choice in Tires TV Spot
Sean Johnson shows us what it takes to make smart decisions as one of Major League Soccer's best Goalkeepers.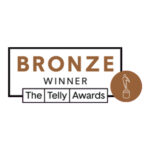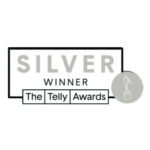 After Sean Johnson (goalkeeper for the New York City FC) made many incredible saves during the 2021 MLS Cup, Continental Tire wanted to highlight his success in a national TV commercial surrounding one particular moment in the game.
One huge challenge for this commercial was to make our production look exactly like the actual game that occurred in 2021 – down to every last detail. We worked with an amazing art team, Little Apple Projects out of LA, that helped us achieve the precise look for our set build. We shot this commercial in New York City over the span of 2 days with a great crew of creatives!
With the animations for this commercial we were tasked with making them look as distracting and as busy as possible. We had a lot of fun designing and coming up with animations to help bring us into Sean's headspace during this pivotal moment.
This commercial aired on ESPN, Fox and ABC during the MLS Games in July/August of 2022!
Marketing Agency

rEvolution World

Agency Producer

Michael Alexander

Sound Design & Mixing

Eddie Rodriguez